Art Sutra: Do Higher Prices Mean a Higher Path?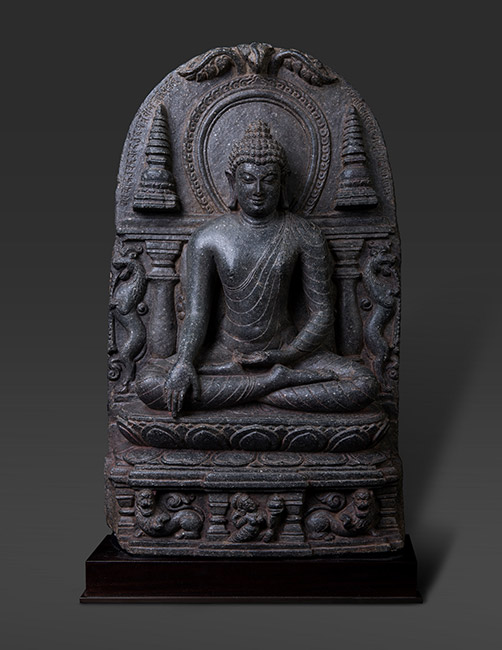 For centuries, Buddhist works of art have adorned monasteries, temples, galleries, museums, and private collections around the world, monuments to Buddhism's far-reaching impact and timeless teachings. In recent years, the value of Buddhist art has climbed significantly in the art market, but does this rising commercial value reflect a growing interest in Buddhist ideas? Grace Ko talks with art expert Fabio Rossi, owner of Rossi & Rossi, a gallery in Hong Kong that specializes in a wide range of Buddhist art, about the significance of this recent surge in interest.
Buddhist art is defying any economic downturn. According to Artron.net's Chinese Art Auction Market Report 2016, the total auction value of Buddhist art in China and Hong Kong has risen dramatically—from 400 million yuan (US$58.1 million) in 2011 to 1 billion yuan (US$145.3 million) in 2016, while the number of the Buddhist art pieces at auction houses sprang up from 1,000 in 2011, to 2,000 in 2014 and 2015, then down to 1,100 pieces in 2016. However, this fluctuation has had no effect on the upward trend in prices, reflecting a preference among collectors for the rarity and quality of Buddhist art.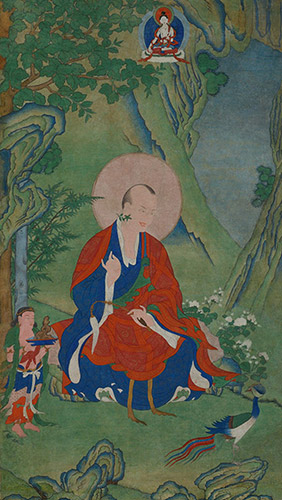 Journey of discovery
Fabio Rossi, whose gallery Rossi & Rossi has specialized in antique works for more than 30 years, presents artworks from China, India, the Himalayas, and Southeast Asia. Currently, 90 per cent of the works his gallery showcases are related to Buddhist art, including ancient and contemporary pieces.
"My interest in Buddhist art started in the mid-1970s when, as a little boy, I traveled extensively throughout Asia with my mother, who was already dealing in this field," Rossi revealed. "Buddhist art, like any art, should be first appreciated for its aesthetic value and secondly for its historical relevance. At the same time, the best Buddhist art tends to perfectly embody Buddhist concepts and its ideas."
In Rossi's experience, most collectors of Buddhist art mainly are motivated by their appreciation of its artistic merit. However, in the last 10 years, he has seen more collectors concerned with the potential investment return on their purchases than the artistic value.
Price and value
"In the past, the majority of Buddhist art collectors didn't buy for investment purposes. They were just driven by their passion and love for the art," Rossi explained. "Only a small minority would have bought for religious reasons, but they were almost never top collectors. These days, unfortunately, more people seem to be acquiring for investment intentions rather than for appreciation of the art. Some are driven by an interest in Buddhism, but I would say that is secondary.
"Top collectors are not just the ones buying the most expensive pieces, they are the ones who buy art extensively and regularly, and the best quality of art that they can afford. If you buy for religious purposes, aesthetics is not the priority."
There is a very wide price range, based on the quality and rarity of individual pieces, and Rossi noted that prices also depend on the materials used to create the art and the different segments of the Asian market. "The Buddhist art market is very diverse as it covers a vast geographical region, and not every area is growing at the same speed. We have definitely seen an increasing affection for Buddhist art. Also, the prices for Buddhist art from the Himalayas—Tibet, Mongolia, Nepal, northern India—are rising. This art was fairly undervalued in the past, so its growing popularity is not surprising and reflects a general interest in, and appreciation for, Buddhist art and its culture. There are different types of collectors looking for different materials, but the main trend I have seen is collectors keen on 7th–12th century Buddhist art pieces."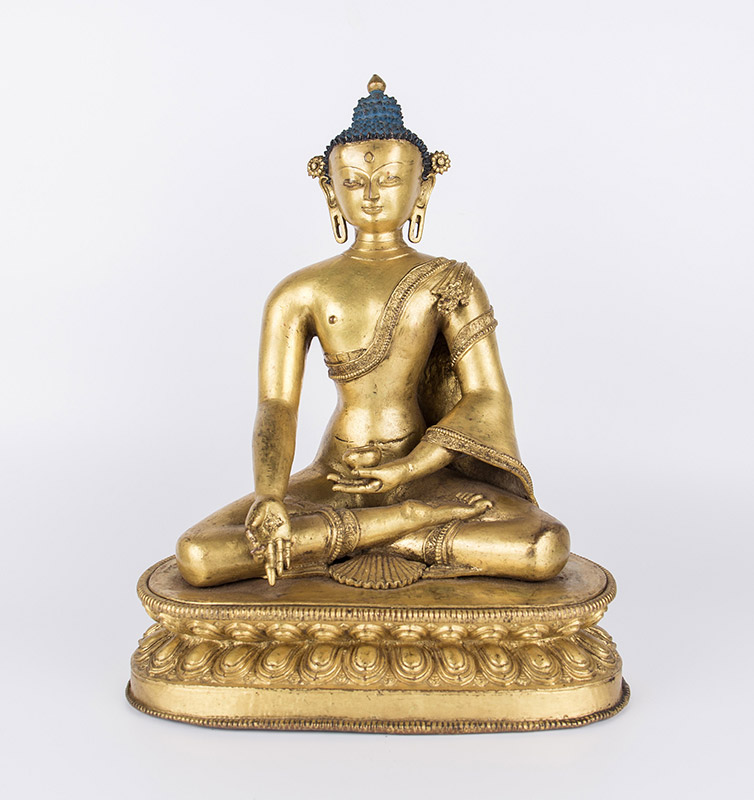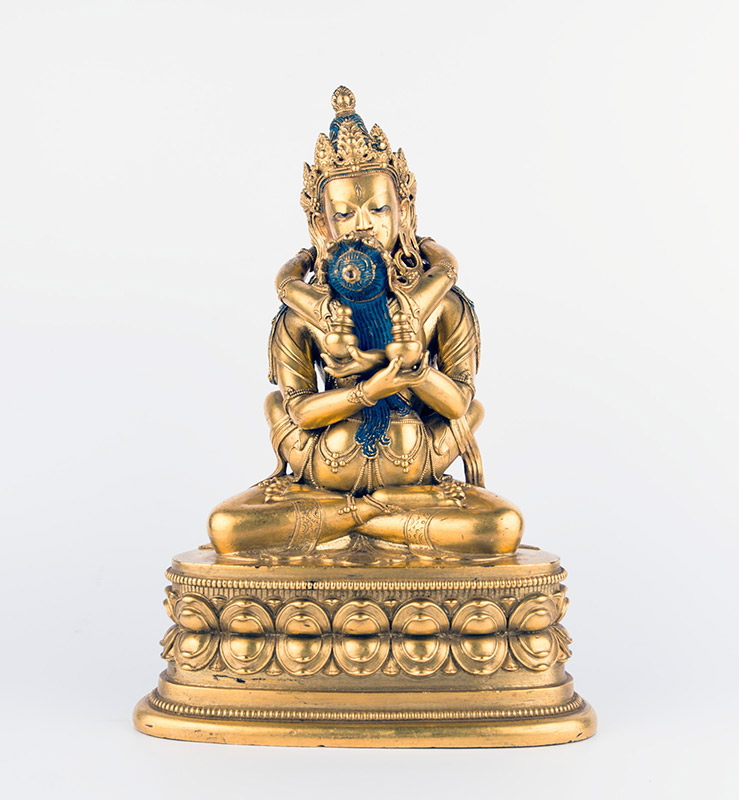 Global appeal
Rossi once sold a particular piece of Buddhist art for more than US$5 million. Last year, an 11th century statue of Shakyamuni Buddha from the Pala Empire achieved a record selling price of 25.3 million yuan (US$3.7 million) at the China Guardian 2016 Spring Auctions, and a gilt bronze figure of Vajrasattva from 13th century Nepal sold for around HKD$21 million (US$2.7 million) at the Poly Autumn Auction Hong Kong, the highest selling piece from the Buddhist art collection at Poly Auction that day.
As for which collectors are the most interested in buying Buddhist art, Rossi observed that Buddhist art appeals to a global client base. "China and its neighboring countries are obviously a growing market, but we still have clients from all over the world, including the United States and Europe, who like to buy Buddhist art."
Whether for aesthetic, cultural, or investment reasons, the value of the philosophy of Buddhism goes beyond that of gold and gilt bronze. The figure is not one of price, but of value, which cannot be quantified, but a vibrant market can only help spread its message.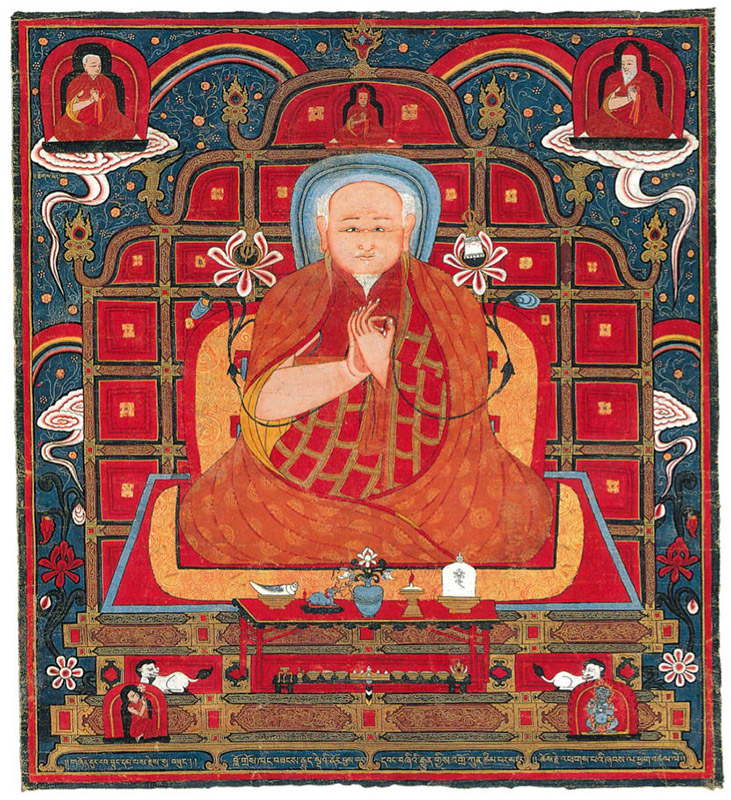 Images courtesy of Rossi & Rossi.
Related features from Buddhistdoor Global
Related news from Buddhistdoor Global